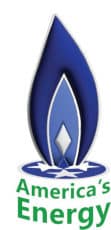 Natural gas is homegrown; most natural gas used in the U.S. is produced in the U.S. Natural gas is the patriotic choice to help free our country from dependency on foreign energy. We Americans like the freedom to make our own choices. Nearly 180 million people and more than 5 million businesses in the U.S. rely on natural gas. Policy-driven electrification will result in utility bill increases. It will also force consumers to shoulder the cost of replacing the appliances and equipment they use to heat their homes, cook, and dry clothes.
Reference: Data on this page is provided by the American Public Gas Association Direct Use Guide, 2021, Retrieved from Direct_Use_One_Pager.pdf (higherlogicdownload.s3.amazonaws.com).
---
Natural Gas Heats Best!
---