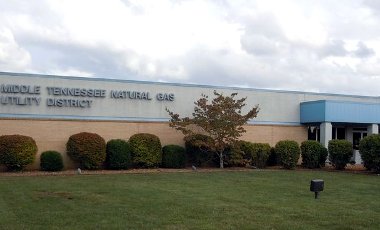 Contact Information & Hours
Middle Tennessee Natural Gas
348 Old Jamestown Highway
Crossville, TN 38555
Mailing Address
P.O. Box 3289
Crossville, TN 38557-3289

1-833-438-6864
(1-833-GET-MTNG)
Hours: 8:00 am – 5:00 pm Monday – Friday
Emergency On-Call Personnel Available: All day, every day
Directions
The Crossville Office is located one block east of Hwy 127 at the intersection of Old Jamestown Hwy and O'Brien Drive.
Communities Served in Bledsoe County
Rural areas in Northwestern Bledsoe County
The eastern portion of Bledsoe County is served by our Dayton Office.
Communities Served in Cumberland County
Crab Orchard
Crossville
Fairfield Glade
Homestead
Lantana
Maryland
Pleasant Hill
Pomona
Tansi
Taylors Chapel
Vandever
Communities Served in Fentress County
MTNG serves a limited number of customers along our pipeline in southern Fentress County.
Communities Served in Putnam County
Monterey
Communities Served in Overton County
Obey City