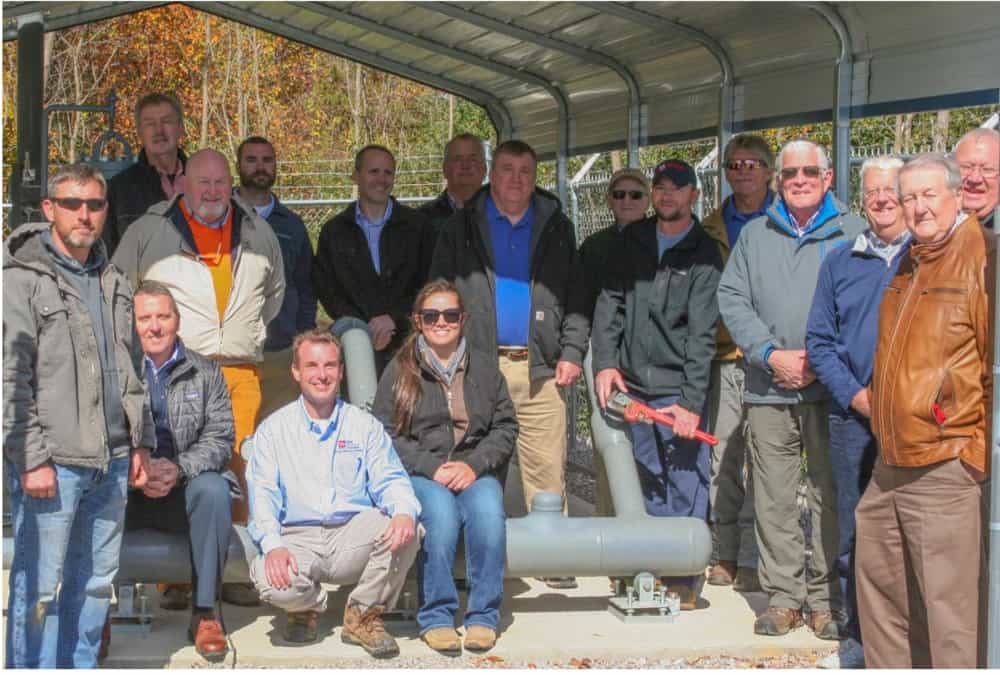 by Clifford Swoape
On September 19, 2022, Middle Tennessee Natural Gas Utility District (MTNG) reached 100% natural gas on a new section of pipe. "No big deal," you might say; "MTNG does that almost daily." However, this 12" steel pipe section completed by Cleary Construction in Cumberland County was such a significant accomplishment for MTNG that an official "valve-turning" ceremony was held on October 18, complete with Commissioners, Contractors, MTNG Employees, and Retirees. The celebration was for finishing a pipeline project over twenty-four years in the making. The Project had several phases but has all been referred to simply as the 12" Project.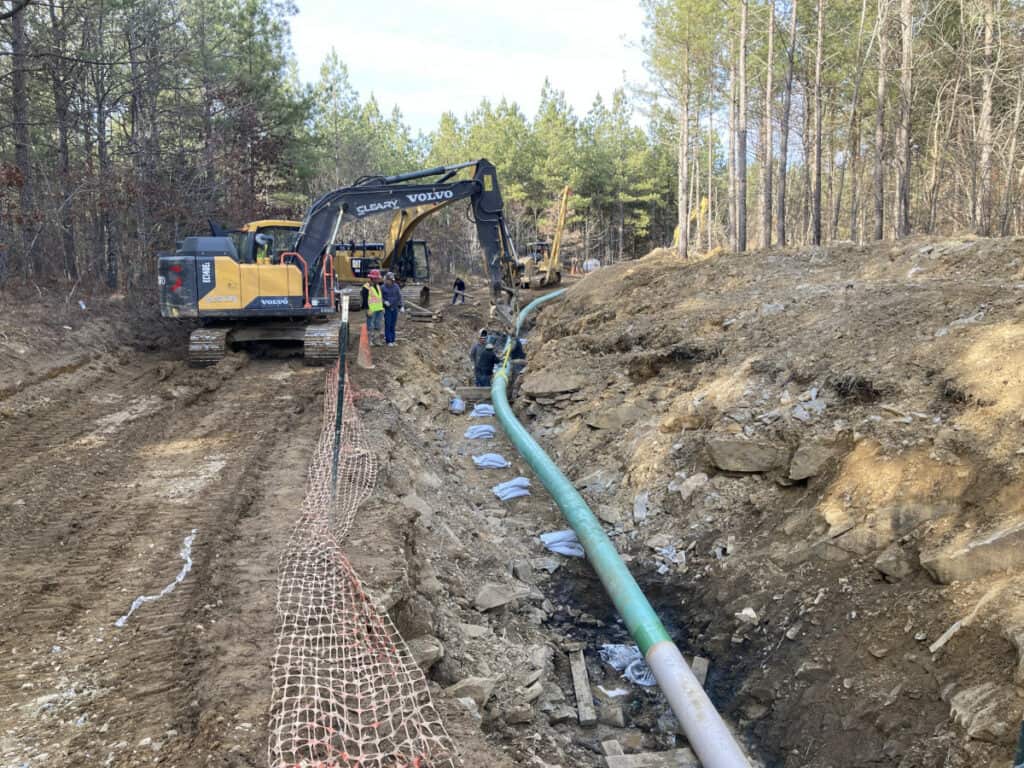 Way back in the twentieth century, MTNG began the planning phases and approvals for the installation of what was then (and still is) our single largest pipeline in the District. Work began by installing pipe underneath what would become Interstate 840 and a bustling industrial area. At the time, it was a piece of pipe buried deep in the middle of "nowhere," initially not even connected to anything. The counties served by MTNG were growing so fast that our leadership recognized that the demand for natural gas would soon outpace our capacity to deliver it to customers. So, in November 1999, Phase 1 was completed by King Pipeline Utility Company, Inc., with the installation of six miles of 12" steel pipe in Wilson County at an average cost of $214,000 per mile.
The 12" Project required eleven phases, over twenty-four years of effort including the work of four different pipeline contractor companies and their subcontractors, incalculable hours by MTNG personnel, massive materials acquisition, the issue of bonds, tenacity, vision, bureaucratic wrangling, environmental protection, and a total price tag of $65 million. The pipeline's 111-mile journey crossed Wilson, Rutherford, Cannon, Warren, White, Van Buren, Bledsoe, and Cumberland Counties, eight counties total. It was overseen by three different CEOs and bore witness to the changing of every MTNG Department Head at least once during the construction. We lost count of how many MTNG personnel inspected the construction. Easements were obtained. The right of way was cleared. Fences and roads were cut and repaired. Some roads actually had to be constructed to get equipment to the pipeline locations. We did this while building a pipeline in compliance with all requirements and permits for pipeline safety, worksite safety, construction specifications, safe digging, water crossings, environmental protection, and being a good neighbor. We learned new words like "dual flow stations" and "zinc ribbon anodes." We learned about and protected endangered East Fork Stones River Crayfish and Indiana Bats. We saw how difficult it was to "bend" a piece of 12" steel, and we know precisely how rocky it is from Gladeville to Crossville by way of Woodbury and Rock Island.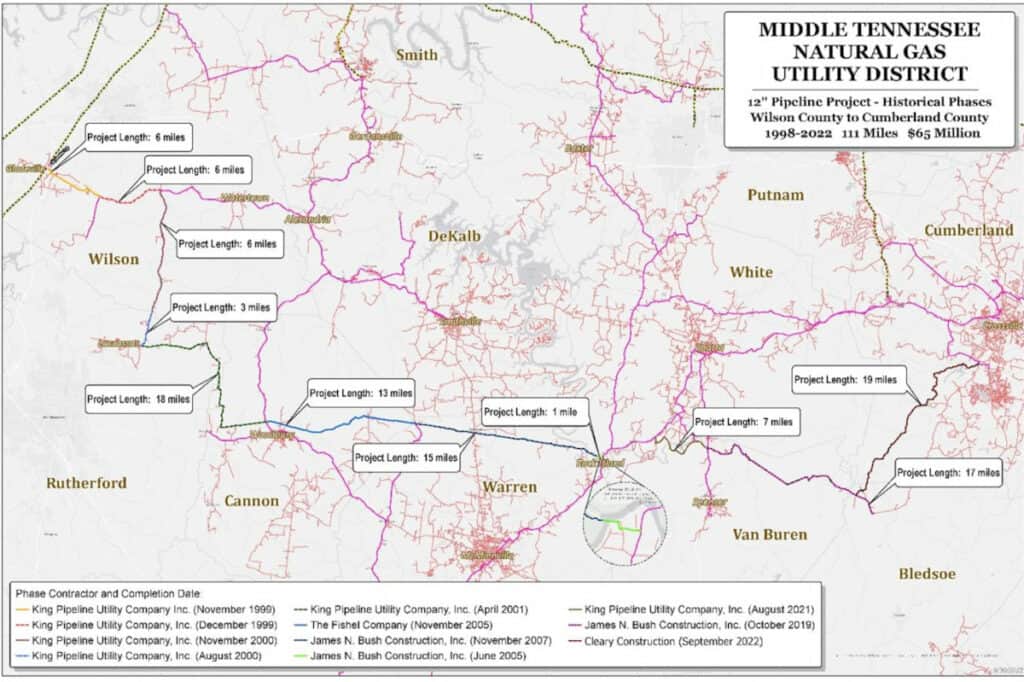 I was at the initial public and pre-construction meetings when the 12" Project began. Then Chief Draftsman Earl Parker had to piece together a giant map from a couple of Tennessee Gazetteers (think 11×17 topographical road atlas) because we did not have a printer large enough back then. We all stood over the giant map still tucked away in our Training Center and said things like "Where is Norene?" and "This is going to be a BIG project!" and "Have you actually seen how steep those hills are?"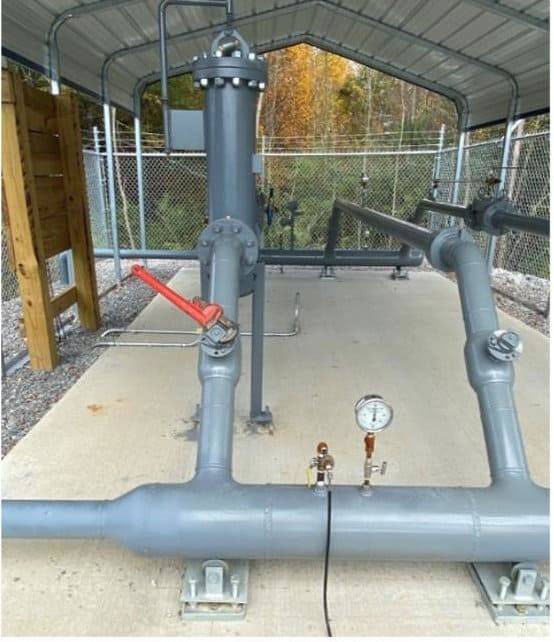 Many who work at MTNG now were not even born when this Project started. Some may wonder at the value of spending $65 million to run one pipeline. I was ten years into my career when this began. So, I can tell you,this is not only a monumental accomplishment but was necessary and visionary. It is money incredibly well-spent. This pipeline provides natural gas capacity that will enable industries and businesses to bring jobs and prosperity to our counties. It provides families with the year-round comfort of natural gas heating, cooking, grilling, laundry, and hot water. Furthermore, the interconnections and natural gas storage space provided by this 12" line protect our system from emergencies that would shut down other utilities.
So, I tip my hat to the visionaries who anticipated the need and did the work necessary to meet it. I give a nod to King Pipeline, the Fishel Company, James N. Bush Construction, and Cleary Construction for their work from start to finish. I send a big THANK YOU to every MTNG commissioner, employee, contractor, business partner, customer, and anyone else who helped make this magnificent milestone possible. It is humbling to have witnessed this 12" Project from start to finish. It took a fantastic amount of teamwork and effort. It is EXACTLY what our District was created to do in 1955. MTNG supports the growth of the communities we serve by providing safe, reliable, and competitive natural gas service. This project will make our communities stronger and help keep our natural gas supply safe, reliable, and affordable. We are your hometown energy partner, and you can reach us at 1-833-GET-MTNG (438-6864) or online at MTNG.com.