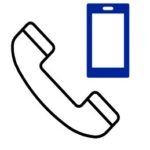 Available 24-hours/day, any day of the year. It's as easy as 1, 2, 3.
Dial 1-877-870-3293 any time of the day or night,
Enter your 12-digit natural gas account number,
Select a payment option to pay with a checking account or credit card.
This phone number can also be found on the back of our gas bills
and in our Customer Information Booklets.